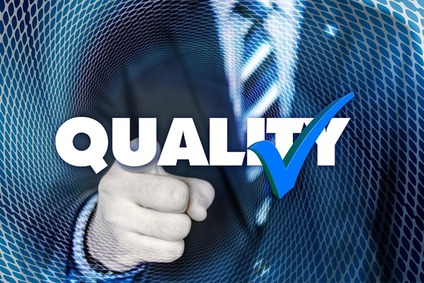 Rail Cargo Hungaria operates an integrated management system based on a quality management system and, thereby, ensures that our services meet the highest quality, occupational health, labour, rail safety and environmental protection requirements.
ISO 9001:2015
The ISO 9001:2015 certification is a proof of quality that is accepted and required by the industry to ensure efficiency in the following key areas
Standardisation to meet customer requirements
Documentation of value-creating and supporting processes
Continuous improvements with verifiable efficacy checks
Effective consulting resource management
Consistent system monitoring
Ensuring staff expertise, awareness and training
ISO 45001:2018
ISO 45001:2018 is an international standard which goes beyond the statutory occupational health and safety regulations, and includes requirements set forth to improve occupational health and safety in the following areas
Risk determination, assessment and management
Occupational health and safety objectives and health-protection programmes
Emergency precautions and measures
Handling and investigation of accidents, incidents and non-compliance
Management assessment and auditing
ISO 14001:2015
The ISO 14001:2015 standard sets out the requirements for an environmental management system, supporting the company in controlling the impact of its activities, products and services on the environment and to continuously improve its environmental performance.
As such, ISO 14001:2015 offers comprehensive benefits for the company by
Defining clear scopes of responsibility and the documentation thereof, ensuring clarity, effectiveness and efficiency
Minimising risk through the risk assessment of environmental processes
Early detection of environmental problems
Preventing environmentally harmful incidents through preventive measures
Ensuring a high degree of legal certainty
Reducing the risk of the personal liability of management and employees
Building a positive image in public
Safety management system
Our certified safety management system complies with the provisions of Chapter IX of Act CLXXXIII of 2005 on Railway Transport, Decree No. 40/2006 of the Ministry of Economy and Transport, as well as those of Directive 2004/49/EC and Commission Regulation (EU) No 1158/2010. The existence and operation of the system is a fundamental prerequisite of obtaining the railway company permit issued by the National Transport Authority and is a guarantee of operational safety and security.
ISO 22000:2018 and GMP+B4
By defining the requirements of the International Food Safety Management System, the ISO 22000:2018 standard helps players of the food supply chain in the safe provision of foodstuffs to consumers. The Good Manufacturing Practice System (GMP+) is a feed safety assurance system, developed for businesses producing, trading or transporting feeds or raw materials for feeds. The objective of the system is to ensure the monitoring of the entire feed chain, from producers of raw materials to transport organisations and livestock farmers.
By way of these certifications, our company again proves that it offers its services to customers transporting foodstuffs or feed, while complying with strict food and feed safety requirements (such as maintaining the appropriate level cleanliness of railway wagons).
ISO 22000:2018 certificate and GMP+B4 certificate
Annual energy specialist report
Pursuant to the provisions of Act LVII of 2015 on energy efficiency, we employ an energy specialist and carry out four energy audits each year.
The Integrated Management Policy of Rail Cargo Hungaria Zrt.
The Integrated Management Policy of Rail Cargo Hungaria Zrt.