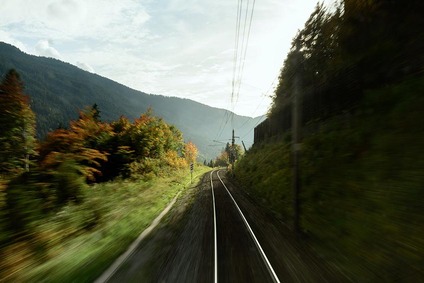 Relating to everyday office activities, we have announced programmes that break down the above aspirations to micro-environment and employee levels, realising the projects by involving colleagues.
State forestry companies have been our partners for many years in respect of our rail freight transport services. As part of the cooperation, we have been regularly organizing waste collection initiatives for the protection of Hungarian forests since 2014, during which we clean our environment from a significant amount of waste.
Tree planting in Népliget
In March 2016, the Hungarian subsidiaries of Rail Cargo Group planted six young plane trees in Budapest's Népliget. The young trees were planted at the most appropriate point in their biological life-cycle, with a commemorative plaque besides each indicating our group's support.
Our company, as the name sponsor of FTC's women's handball team, and the five Hungarian Rail Cargo Group subsidiaries considered a priority to be involved in Fradi's tree-planting promotion, as part of which we all contributed to restoring the beauty of Népliget by purchasing a plane-tree each.
Rail Freight Forward
The Rail Cargo Group is part of Rail Freight Forward, a coalition of European freight railways which have set themselves the goal of drastically reducing the negative effects of freight traffic on the planet and mobility through innovation and a more intelligent traffic mix.
For further information please visit the website.